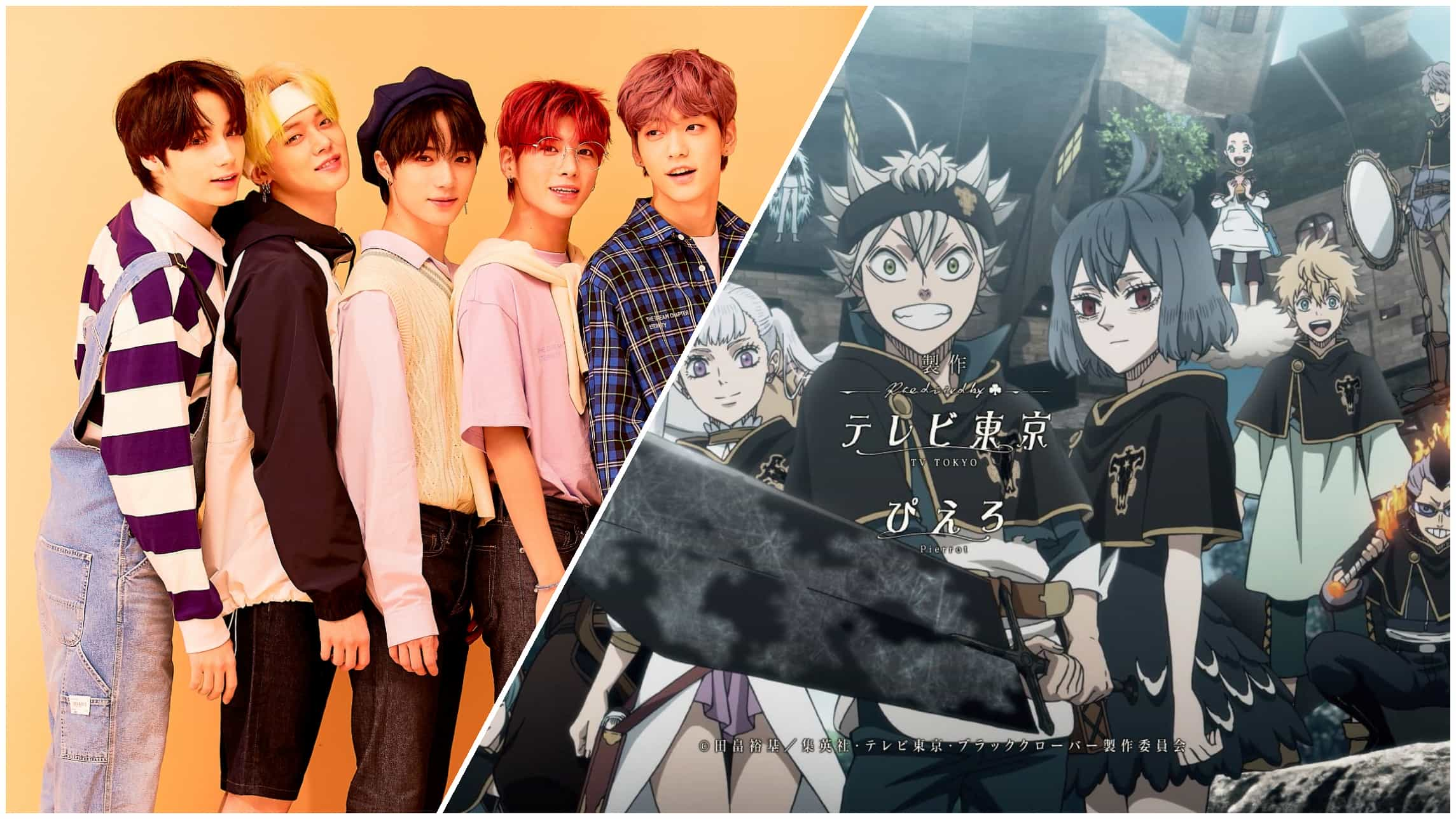 TOMORROW x TOGETHER finally takes part as members of the Clover Kingdom for being chosen as the artist for hit anime series Black Clover's new theme song.
On July 29th, Black Clover announced through their official Twitter account that the series would be having a new theme song to be released this September.
/
ブラッククローバー
NEXTオープニングテーマ解禁!
\

第12クール OPテーマは、
TOMORROW X TOGETHERの
「永遠に光れ(Everlasting Shine)」に決定しました✨
さらに、コメントも到着!!

9月1日(火)の放送よりオンエア?♪https://t.co/t1MDnlZGd1#ブラッククローバー#TOMORROW_X_TOGETHER pic.twitter.com/EkOppCgZaT

— ブラッククローバー_テレビアニメ公式 (@bclover_PR) July 29, 2020
TXT will sing 'Everlasting Shine' as the 12th opening song of the anime series. It will also be included on their upcoming second Japanese single 'Drama', along with two other songs.
日本2ndシングル『DRAMA』のスポット映像公開!#TOMORROW_X_TOGETHER#TXT#DRAMA pic.twitter.com/uJ50weEf8B

— TXT JAPAN OFFICIAL (@TXT_bighit_jp) July 28, 2020
The group recently launched their first Japanese debut with 'Magic Hour' this year and is gearing up for their Japanese comeback on August 19th.
'Everlasting Shine', Black Clover's upcoming theme song, will be the group's first ever original Japanese song to sing.
The anime series went on hiatus as a result of the COVID-19 pandemic and just resumed its operation a few weeks ago.
The story revolves around Asta, a boy with no magic who dreams to be a Magic Knight of the Clover Kingdom. Eventually, he finds a black, five-leaf clover grimoire with anti-magic and uses it to fight the enemies of the kingdom, along with Yuno, his childhood bestfriend and rival, and his fellow Magic Knights.

THIS SPACE INTENTIONALLY LEFT BLANK.