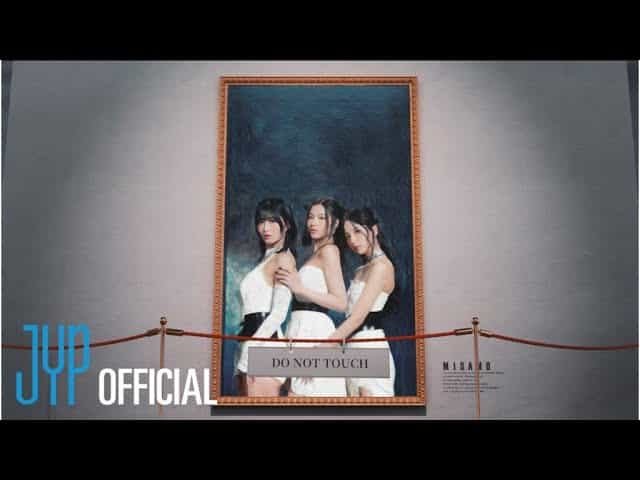 TWICE's first ever sub-unit MISAMO creates the perfect work of art in their much-anticipated Japanese debut with 'Do not touch'.
The girl group's Japanese line consisting of Momo, Sana and Mina graced the center stage with their Japanese debut album 'Masterpiece'. Far from the cute and bubbly TWICE image, the trio exuded a more classy, seductive vibe with their title track 'Do not touch'.
Other tracks from their album included 'Marshmallow', which they already released prior to their official sub-unit debut; Funny Valentine, It's not easy for you, and Rewind you.
In their music video, the girls posed as famous artworks in a gallery, focusing the theme to their song, with such a valuable piece, no one is allowed to touch.
Aside from MISAMO's debut, another member from TWICE is set to have her solo debut this August. Their main vocal Jihyo gears up for her solo debut 'ZONE' on August 18. -HallyuLife.com

THIS SPACE INTENTIONALLY LEFT BLANK.